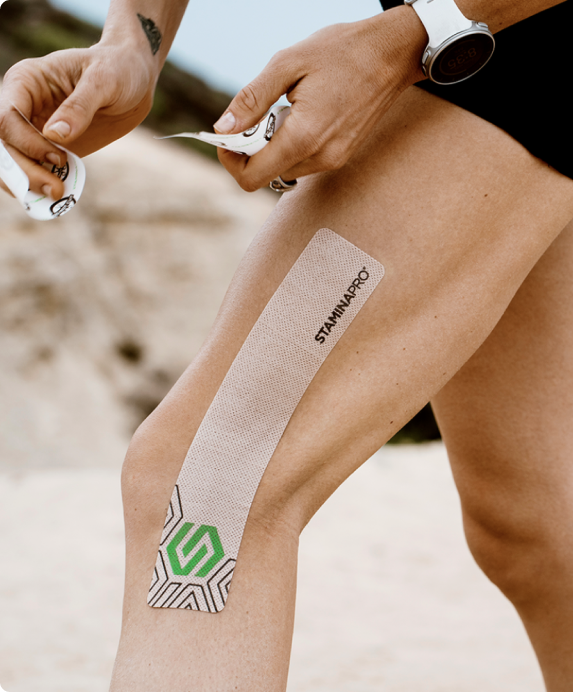 For PERFORMANCE apply the patches 15-30 minutes before you begin a physical activity, and continue to wear them throughout the duration of the activity. Use daily for optimal results.
For RECOVERY apply the patches immediately after activity and wear for up to 24 hours, upon which you will need to replace the patches with fresh set. Use daily for optimal results.
For ACUTE OR CHRONIC PAIN start with 2-3 patches to reset the inflammatory process (you may use more if necessary). Repeat daily for up to 10 days, then add or remove as you feel needed.
The patches can be worn anywhere on the body, but they are especially effective on: Arms, Lower Back, Elbows, Shoulders, Feet, Ankles, Hamstrings, and Mid-to-Upper Back.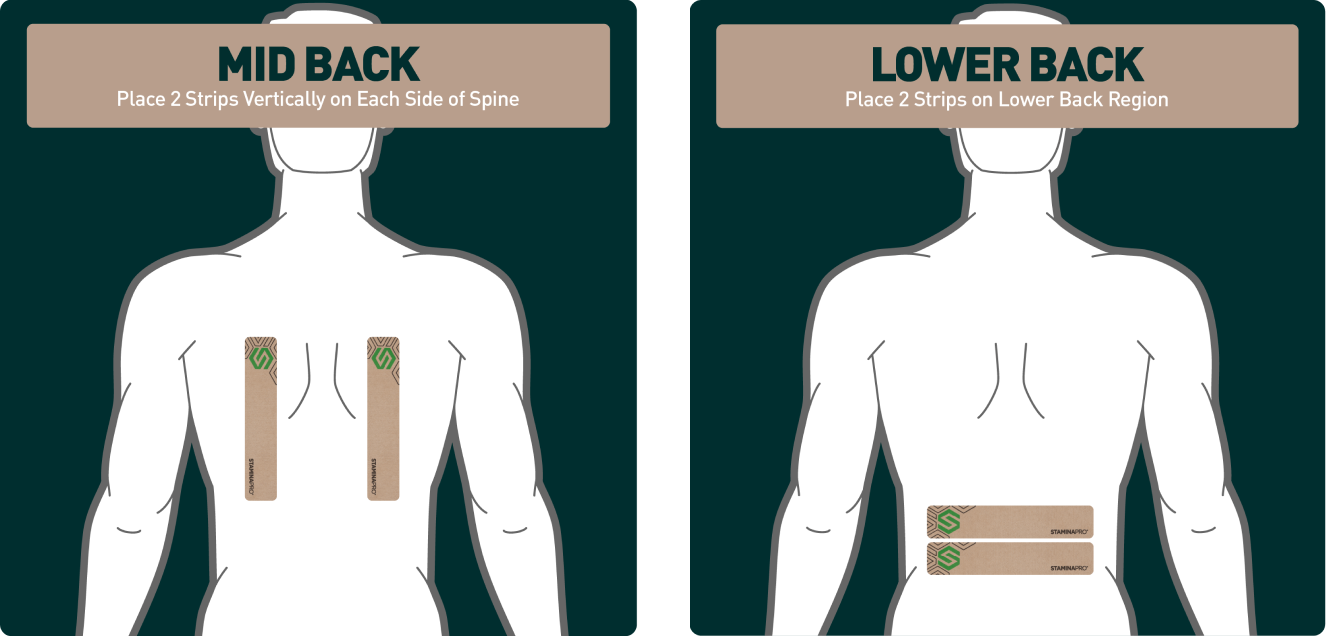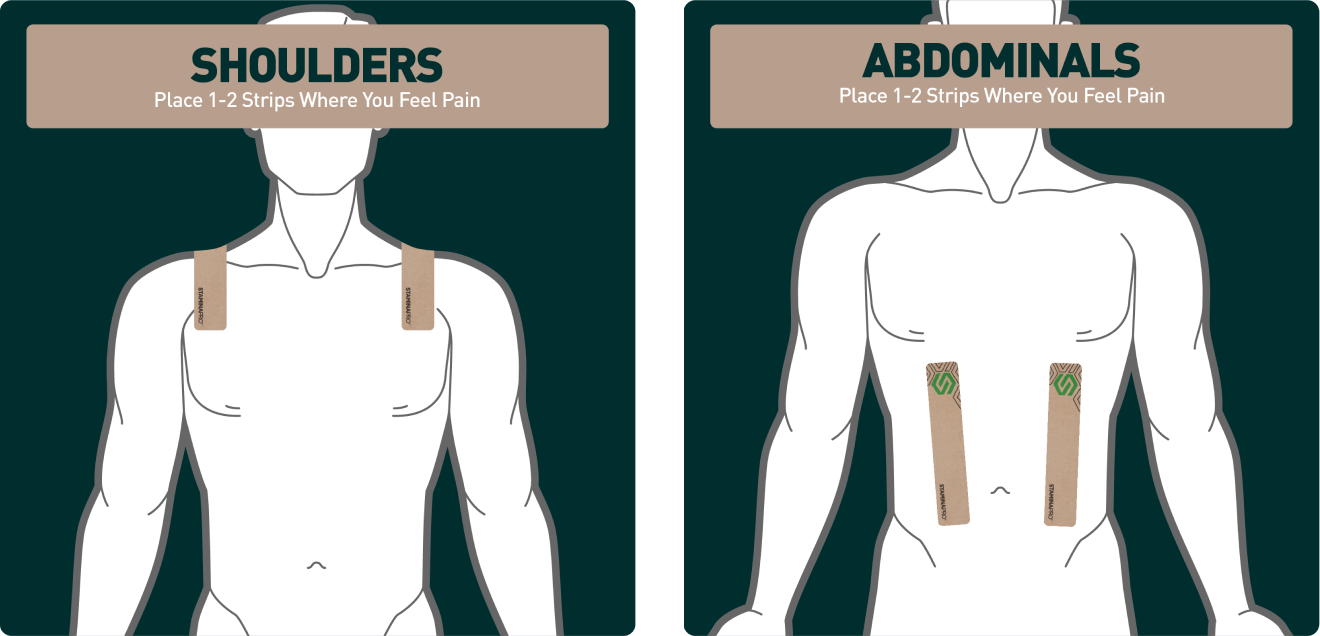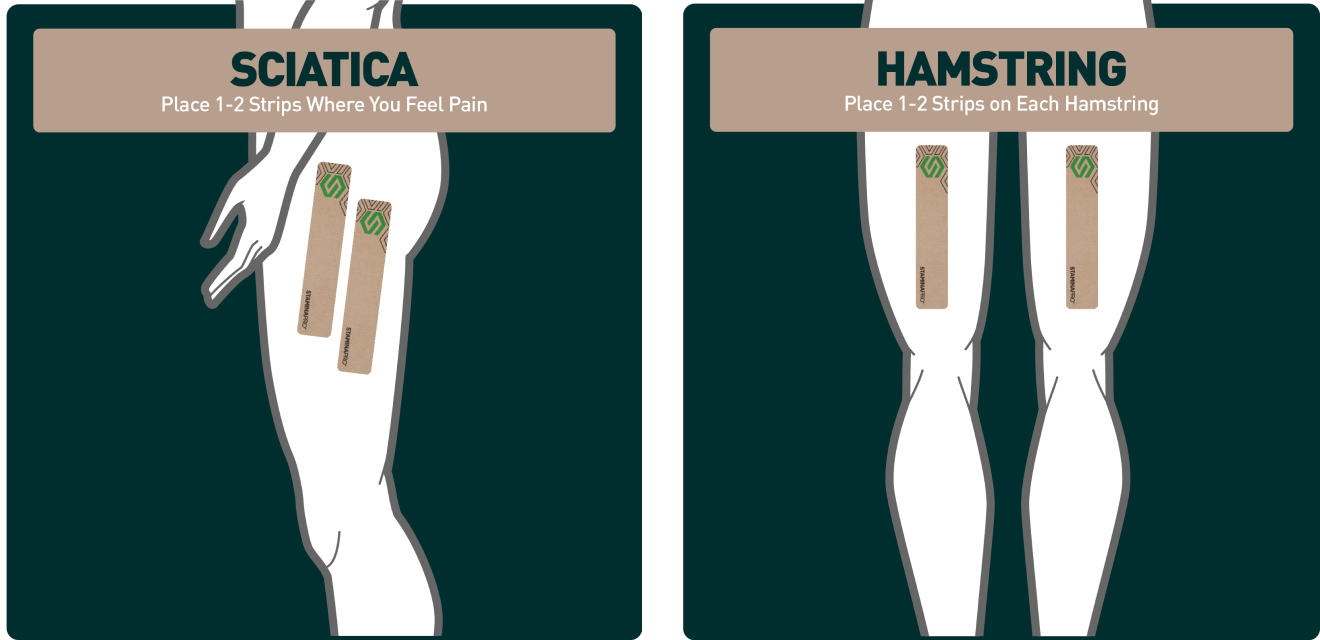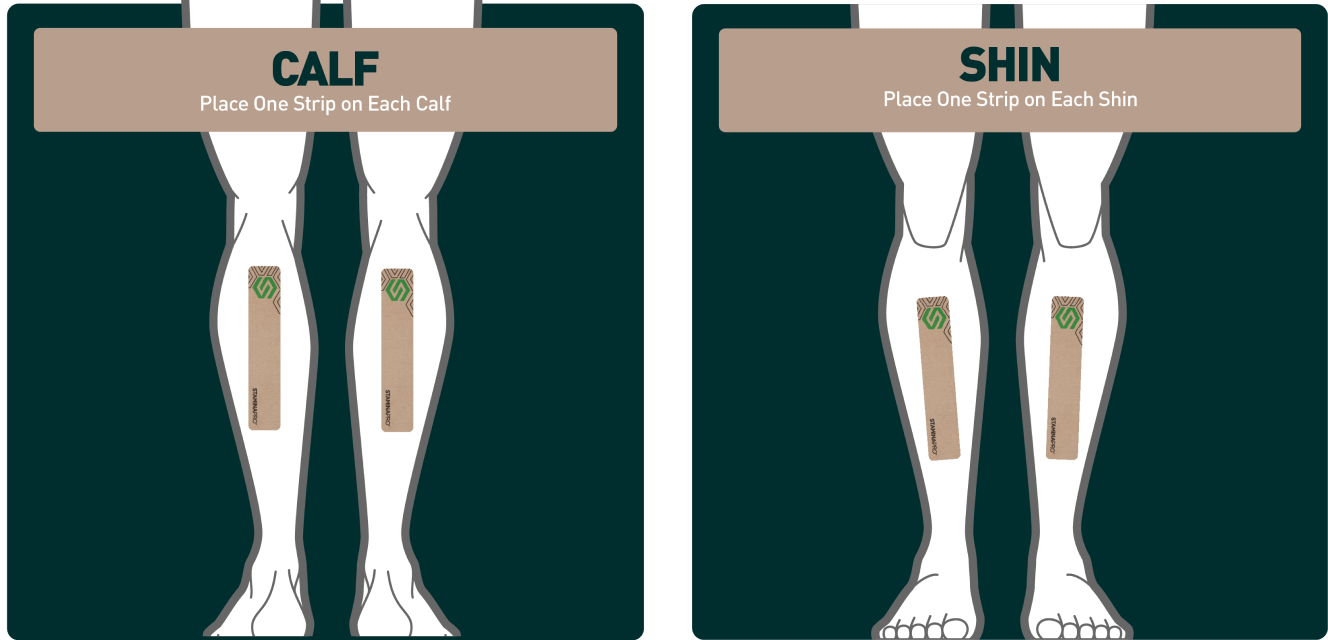 Muscle Fatigue
Muscle Tightness
Muscle Soreness
Strains & Sprains
Bruises & Swelling
Achy Joints
Muscle Cramps
Genral Pain & Discomfort
No

Chemical

Faster

Recovery

Better

Recovery
Lasts 24 Hours

100% Natural

Water Resistant
I am a golfer. Use your long patches every time I swing a club. They are great

The Best Solution for Pain Area Coverage

I have been using pain patches from another source for years. They work OK but, only cover about 1/4 the area that the strip patches cover. These cover a larger area at one time and are effective longer than the short ones. They also aren't as costly and are easier for me to apply.

Improved movement by 60%!

I live by these patches in the winter!! They help everyday to keep me from limping with knee arthritis and make me agile enough to play tennis again. Just bought a New racquet (1st one in 7 years)! Try them -they are worth every penny as they truly work!

I use them daily for my arthritic knee and they help quite a bit!

Excellent Product That REALLY Works!

I've tried all kinds of patches and devices for knee, shoulder, lower back and ab pain. Nothing works like Staminapro. Highly recommend it!

They work

My husband tried it every night and have seen the difference. Amazing!

Outstanding! I have a subscription

Outstanding! I have a subscription for the large patches as I use them more often. Both my husband and I are totally committed to the results from the patches.

Excellent customer service!

Thankful that my neighbor recommended Staminapro!