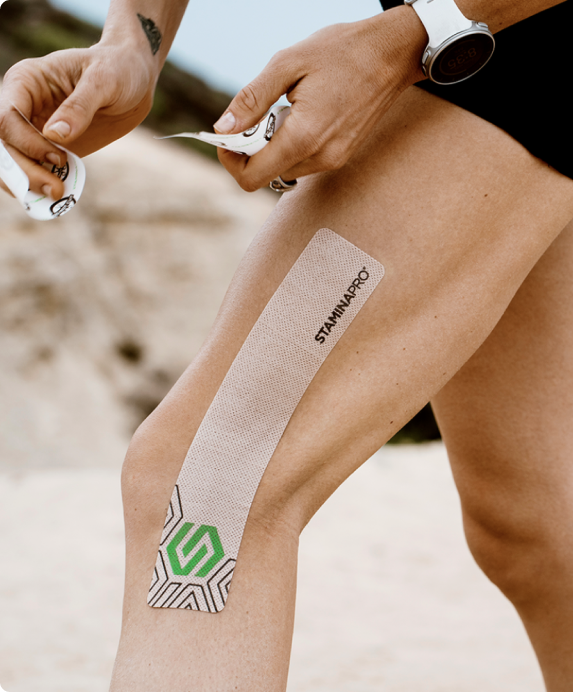 For PERFORMANCE apply the patches 15-30 minutes before you begin a physical activity, and continue to wear them throughout the duration of the activity. Use daily for optimal results.
For RECOVERY apply the patches immediately after activity and wear for up to 24 hours, upon which you will need to replace the patches with fresh set. Use daily for optimal results.
For ACUTE OR CHRONIC PAIN start with 2-3 patches to reset the inflammatory process (you may use more if necessary). Repeat daily for up to 10 days, then add or remove as you feel needed.
The patches can be worn anywhere on the body, but they are especially effective on: Arms, Lower Back, Elbows, Shoulders, Feet, Ankles, Hamstrings, and Mid-to-Upper Back.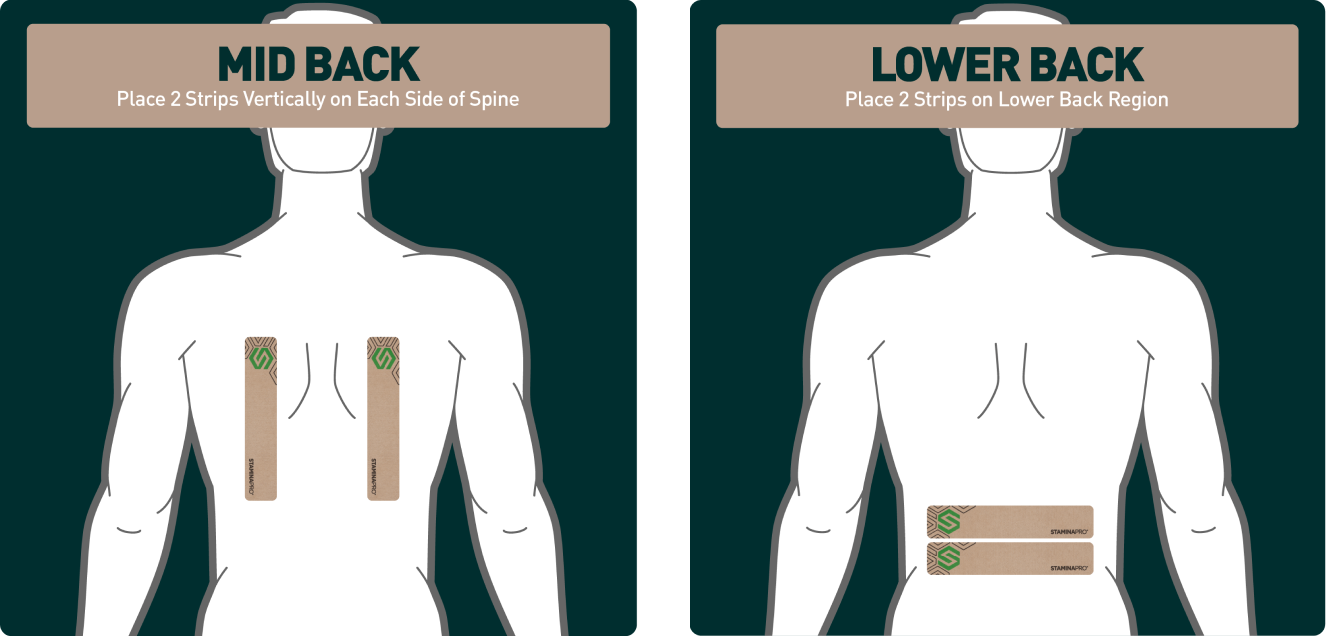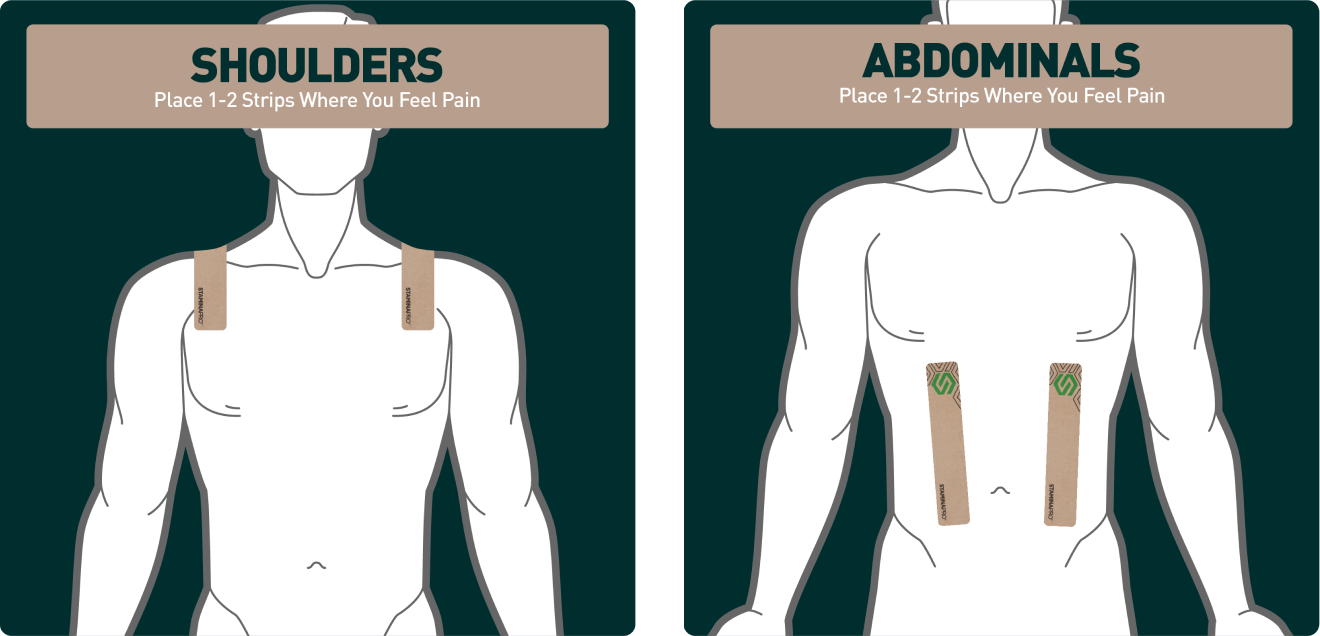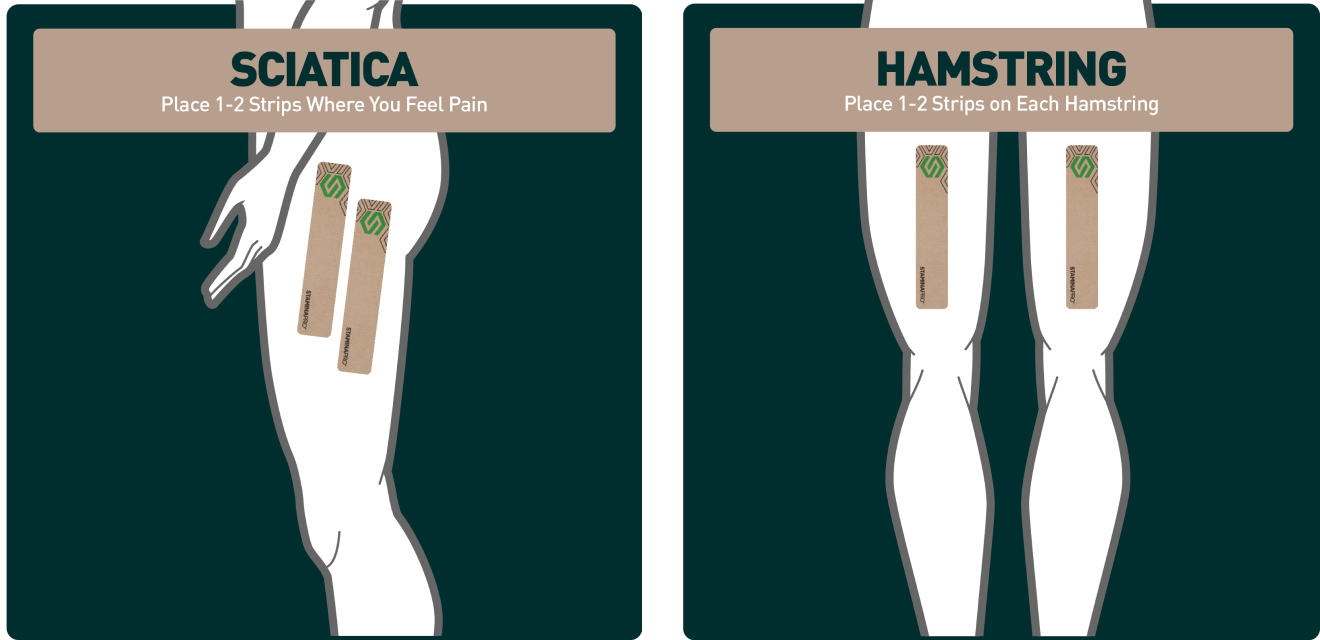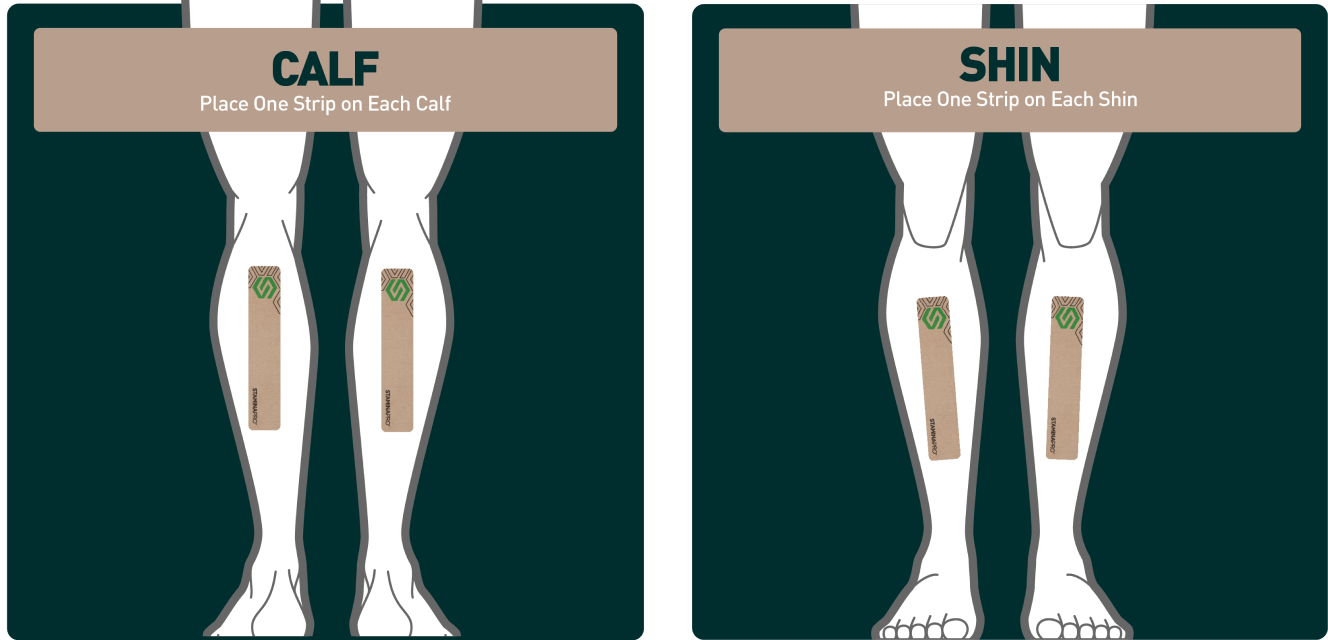 Muscle Fatigue
Muscle Tightness
Muscle Soreness
Strains & Sprains
Bruises & Swelling
Achy Joints
Muscle Cramps
General Pain & Discomfort
No

Chemicals

Faster

Recovery

Better

Recovery
Lasts 24 Hours

100% Natural

Water Resistant
Are you sure this is not a placebo. I just know this strip patch WORKS! I don't Know how they work but I will be using them. I am 72 and my neck will hurt at the base of my neck. I used to use 3 LUMINAS patches. Not anymore.

Die Tapes sind super. Leider ist der Versand mit dem Zoll nach Deutschland sehr teuer

These patches are a Lifesaver! I'm putting off knee surgery and these keep me from limping and I'm able to bike ride and workout Now. Referred a friend with sciatica- works for him too! 5 Stars.

Great for tendons injury

I place the long strip horizontally on my lower back and within 10 minutes I get relief from the dull ache in my back! So grateful.

Love them! Helped a college distance runner out a lot!

Was recommended these by Jacob Thomson (pro runner ) from his YouTube. I honestly do find they make a big difference when I get super tight in my hip or back. I would definitely recommend to all other college athletes and trying to get my training room to stock these! Already ordered my second batch! Wish I could promote these more somehow to college athletes!

I use the strip one everytime.

It's a great relief for me with my sciatica pain on my lower left back. It stays on and odorless.

Very good for pain

Everything about this product is excellent. From on line ordering through actual delivery. Obviously, as a dedicated user, the product performs as expected.