For PERFORMANCE apply the patches 15-30 minutes before you begin a physical activity, and continue to wear them throughout the duration of the activity. Use daily for optimal results.
For RECOVERY apply the patches immediately after activity and wear for up to 24 hours, upon which you will need to replace the patches with fresh set. Use daily for optimal results.
For ACUTE OR CHRONIC PAIN start with 2-3 patches to reset the inflammatory process (you may use more if necessary). Repeat daily for up to 10 days, then add or remove as you feel needed.
The patches can be worn anywhere on the body, but they are especially effective on: Arms, Lower Back, Elbows, Shoulders, Feet, Ankles, Hamstrings, and Mid-to-Upper Back.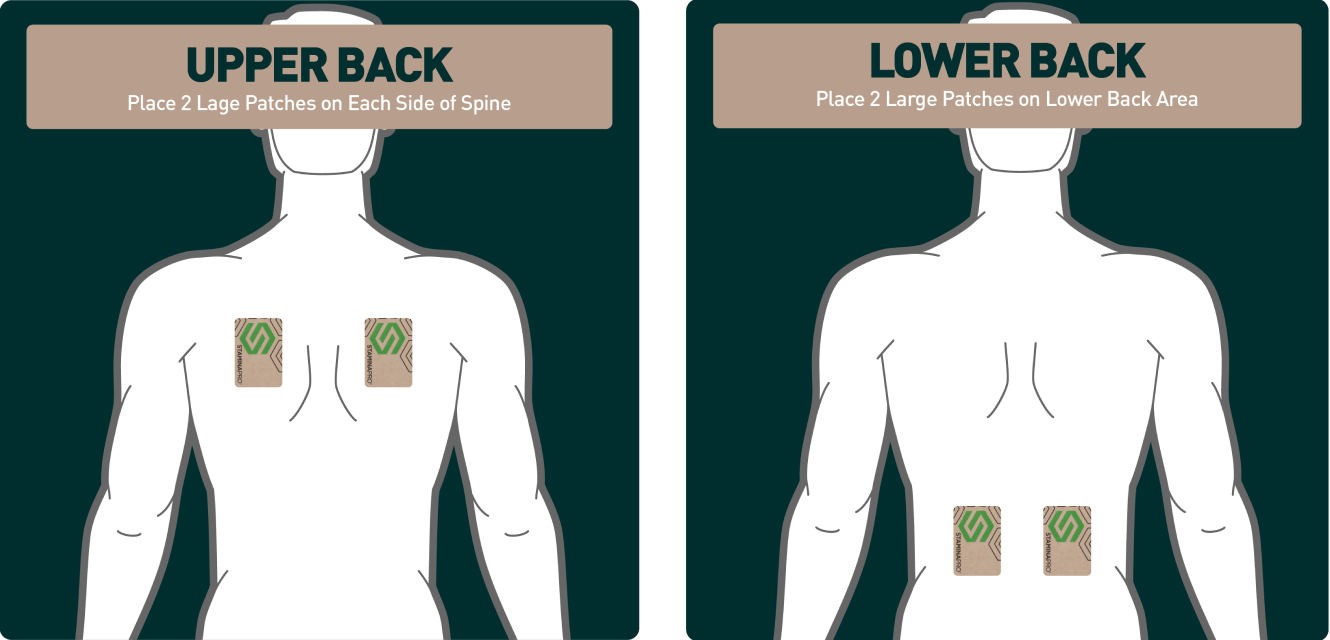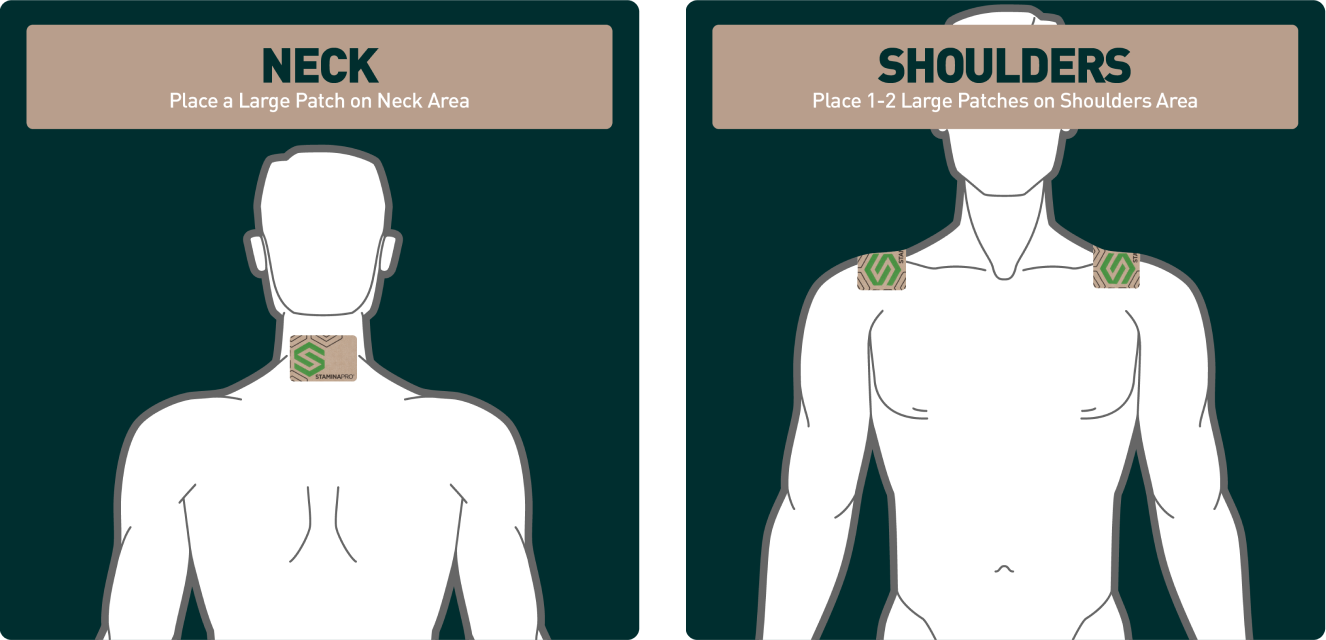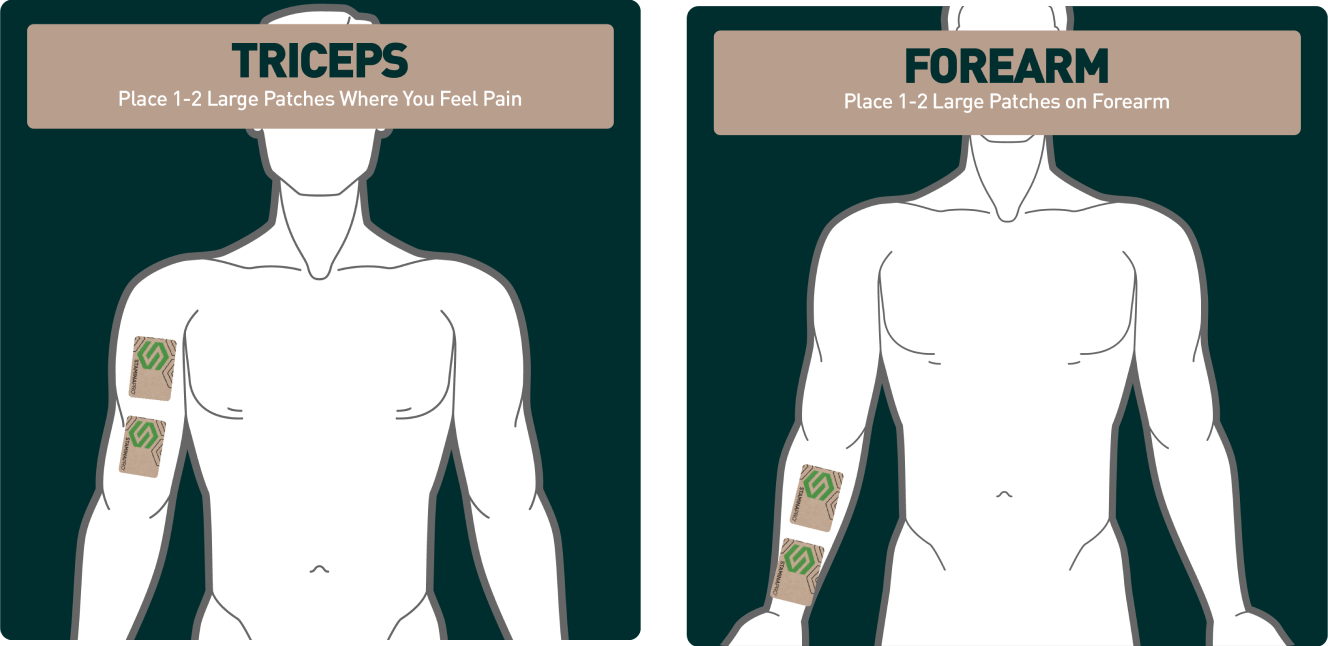 Muscle Fatigue
Muscle Tightness
Muscle Soreness
Strains & Sprains
Bruises & Swelling
Achy Joints
Muscle Cramps
Genral Pain & Discomfort
No

Chemical

Faster

Recovery

Better

Recovery
Lasts 24 Hours

100% Natural

Water Resistant
I can always count on it!

HELPS ME WITH MY LOWER BACK PAIN WHEN PLAYING GOLF

I use Staminapro for knees and shoulders. Reduced pain from osteoarthritis of the knee(both). I am able to participate in the golf competition with less pain.

Patches work great on my sore feet ! they keep me on my feet walking and working !

These patches are like magic. I'm happy I tried them out and will continue using them.

They actually work! For simple muscle strains from overwork or exercise, they help the pain right away and they last. I use them on muscles like biceps, lower back, and hamstrings. My wife used one on a groin pull and was very pleased.

My patches/yourpatches are great!

The patches provide superior relief for discomfort and pain. Also, they are extremely durable and will stay in place for an entire day. I use them on my back, knees, and feet. They are my most effective tool in my effort to maintain an active lifestyle.

The patches are easy to use, effective pain relief and can be placed on affected areas

STAMINAPRO has helped relieve my nagging neck and knee pain from previous surgical procedures. I have used other patches, but this is the only one that consistently gives me relief and is waterproof. Highly recommend to ease in movement and exercise.