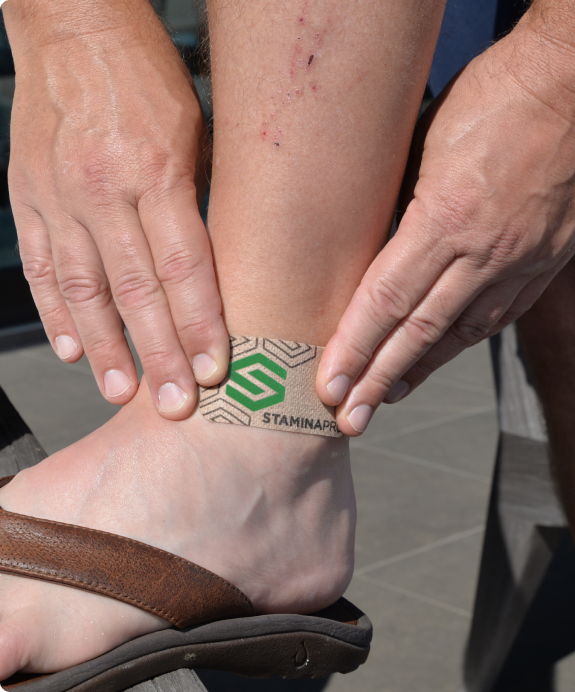 For PERFORMANCE apply the patches 15-30 minutes before you begin a physical activity, and continue to wear them throughout the duration of the activity. Use daily for optimal results.
For RECOVERY apply the patches immediately after activity and wear for up to 24 hours, upon which you will need to replace the patches with fresh set. Use daily for optimal results.
For ACUTE OR CHRONIC PAIN start with 2-3 patches to reset the inflammatory process (you may use more if necessary). Repeat daily for up to 10 days, then add or remove as you feel needed.
The patches can be worn anywhere on the body, but they are especially effective on: Arms, Lower Back, Elbows, Shoulders, Feet, Ankles, Hamstrings, and Mid-to-Upper Back.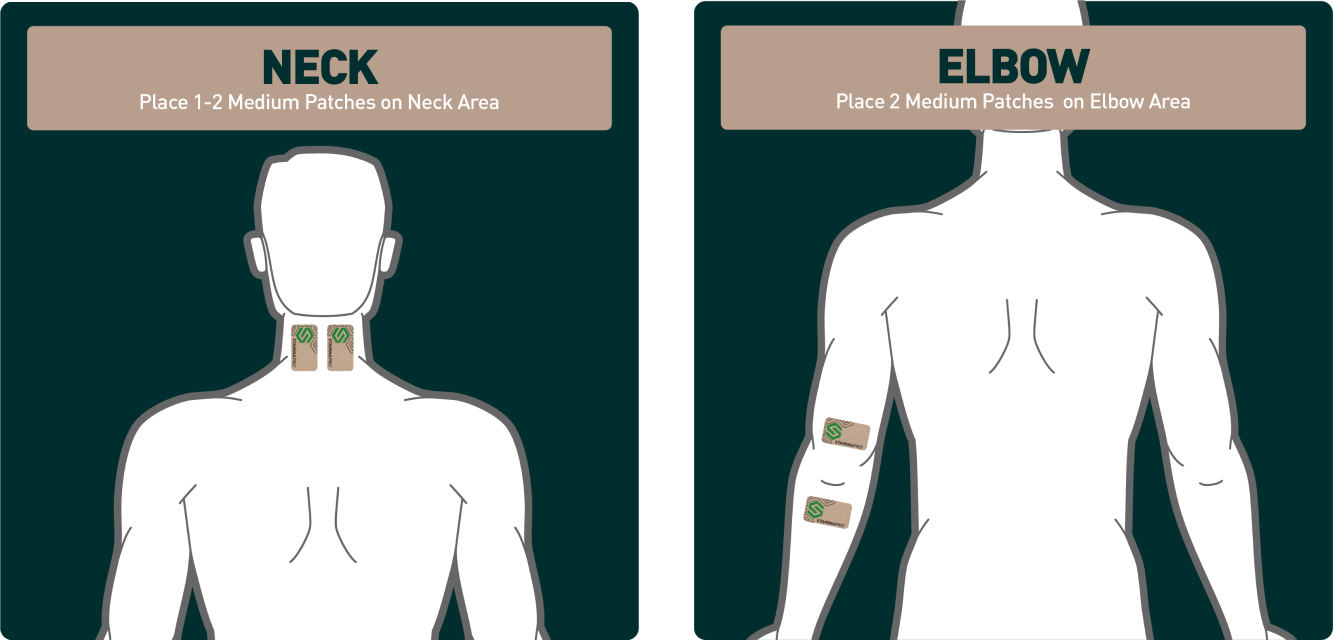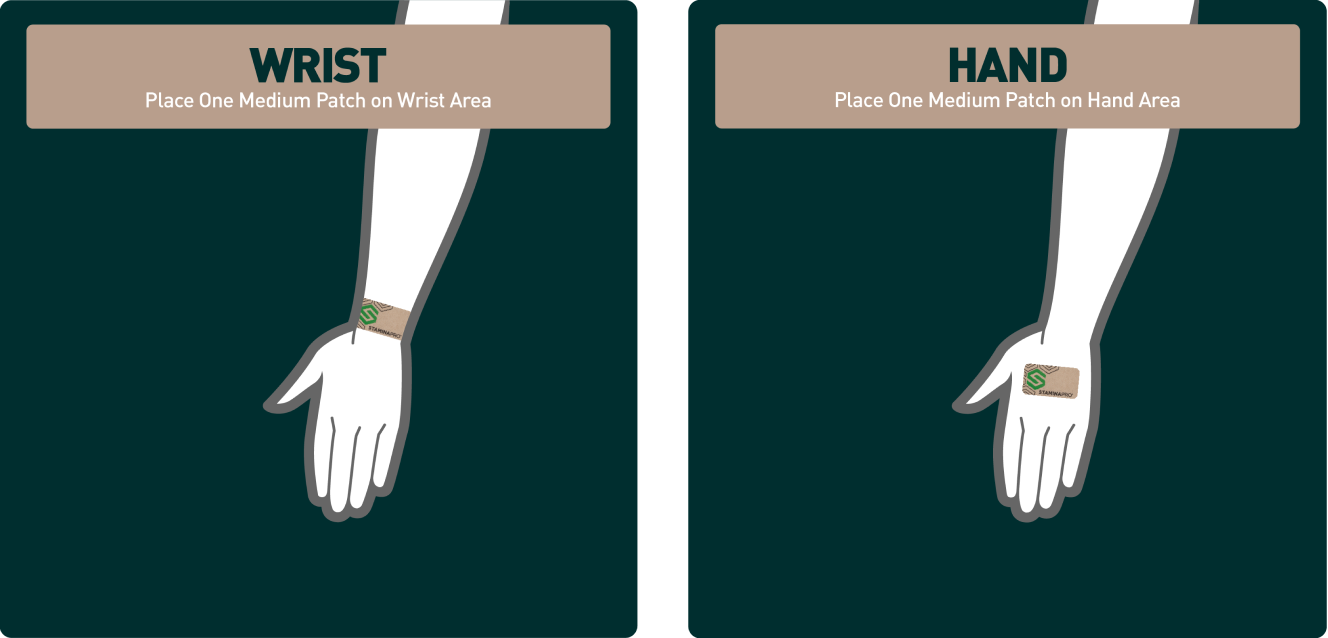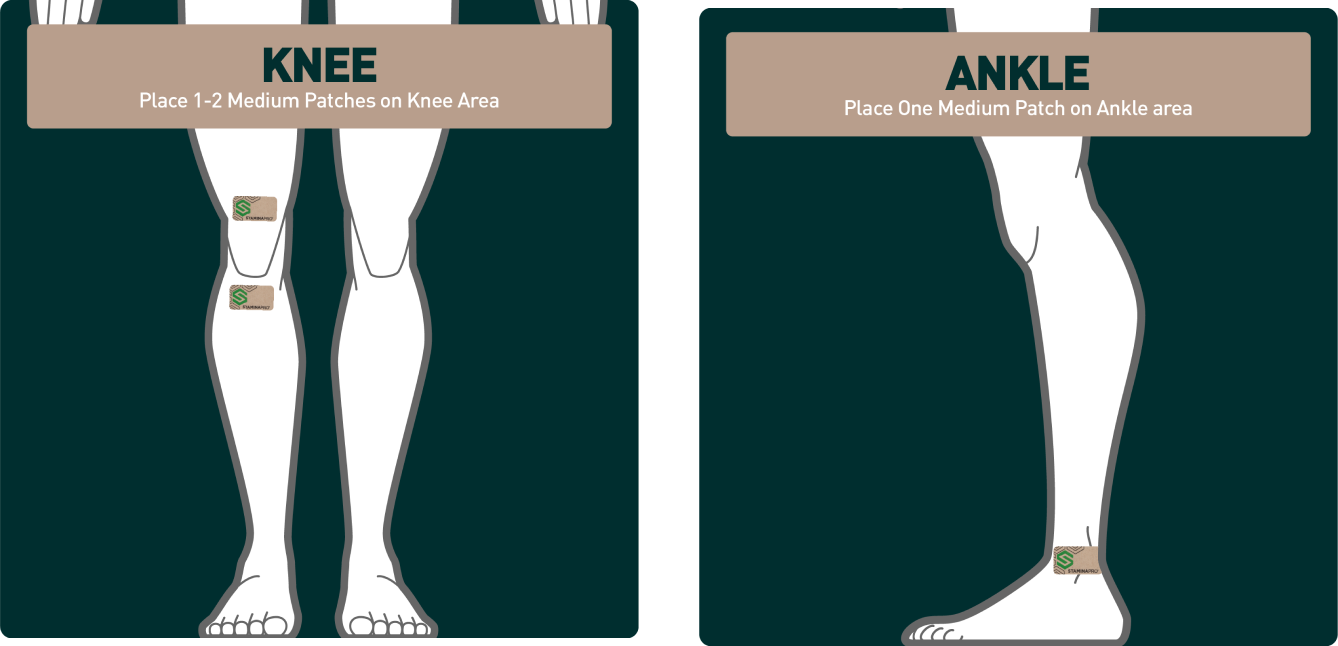 Muscle Fatigue
Muscle Tightness
Muscle Soreness
Strains & Sprains
Bruises & Swelling
Achy Joints
Muscle Cramps
General Pain & Discomfort
No

Chemicals

Faster

Recovery

Better

Recovery
Lasts 24 Hours

100% Natural

Water Resistant
Great

A runners dream come true!

I use the patches directly under my knee before my weekly runs. I usually put them on the night before. I haven't had knee pain since starting to use them a few years back. I toggle back and forth between the small and medium size. I also use them for occasional back pain.

These really help with stiff and sore joints. I use them almost every day.

Almost the perfect size

I have a slipped disc in my lower back and back and have had back to back hip surgeries due to surgeon messing up first one. These help greatly!! It allowed me to continue reffing volleyball and training to get back on the court for basketball. Thank you Staminapro patches!!!!!

I combine these with other treatments to offer nearly complete pain relief in seconds...they are the bomb!

The StaminaPro patches are very effective for the shoulder and elbow pain I have. The size is appreciated. The adhesive does not allow the patches to slide off.

AWESOME Pain Relieving Patch!

I'm telling everyone I know about Staminapro!

My go to for recovery,helps me get back i the game after a intense workout!!!