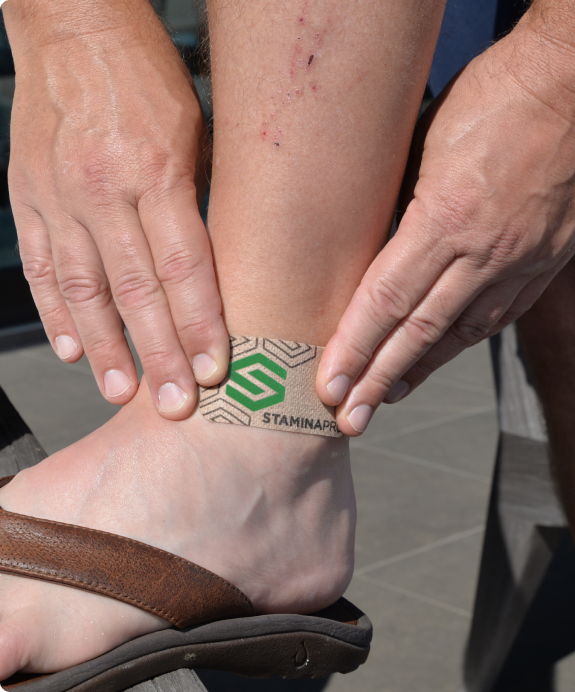 For PERFORMANCE apply the patches 15-30 minutes before you begin a physical activity, and continue to wear them throughout the duration of the activity. Use daily for optimal results.
For RECOVERY apply the patches immediately after activity and wear for up to 24 hours, upon which you will need to replace the patches with fresh set. Use daily for optimal results.
For ACUTE OR CHRONIC PAIN start with 2-3 patches to reset the inflammatory process (you may use more if necessary). Repeat daily for up to 10 days, then add or remove as you feel needed.
The patches can be worn anywhere on the body, but they are especially effective on: Arms, Lower Back, Elbows, Shoulders, Feet, Ankles, Hamstrings, and Mid-to-Upper Back.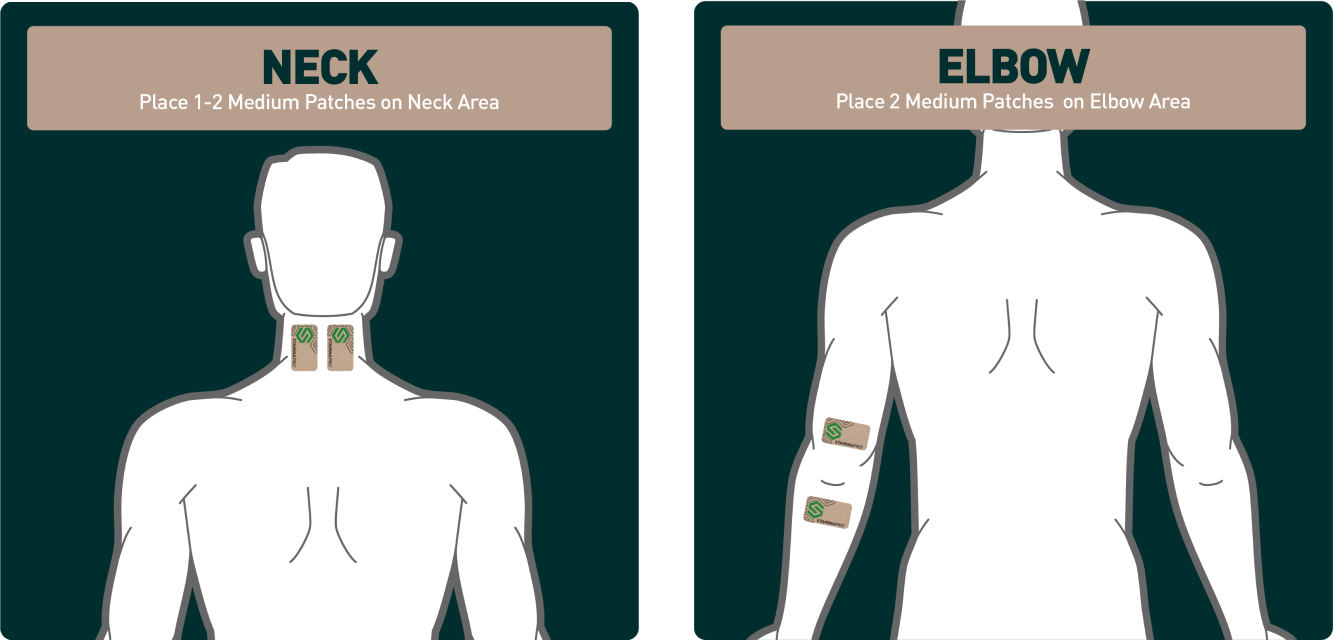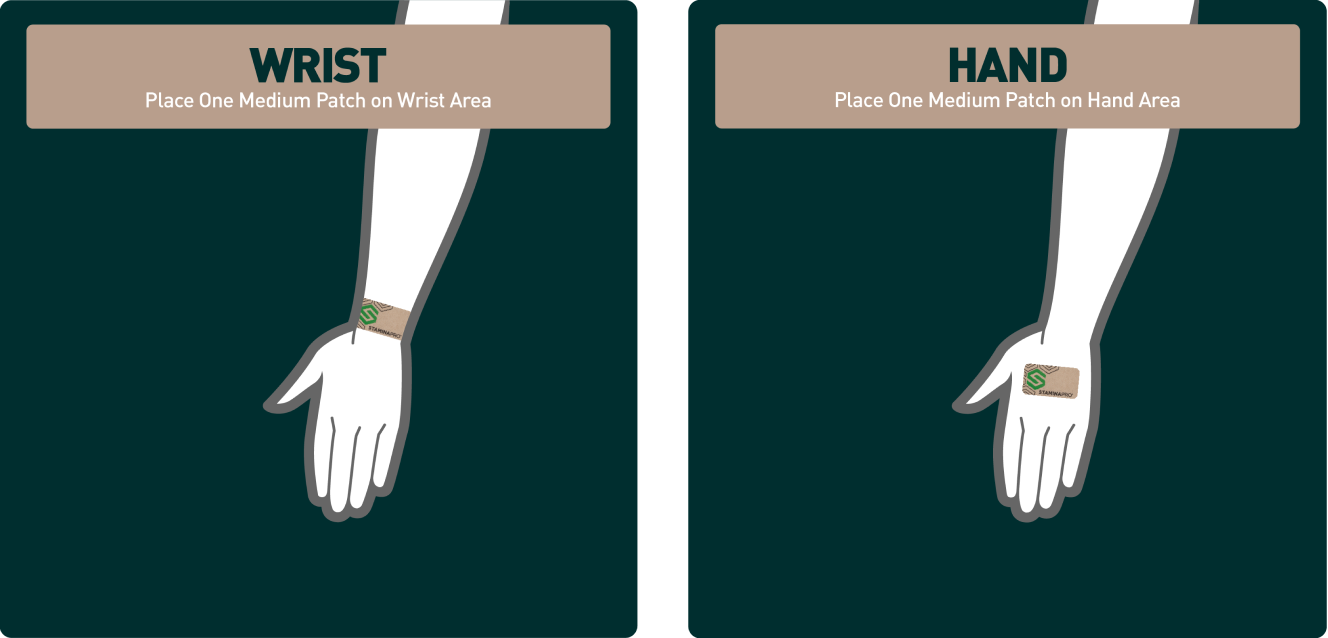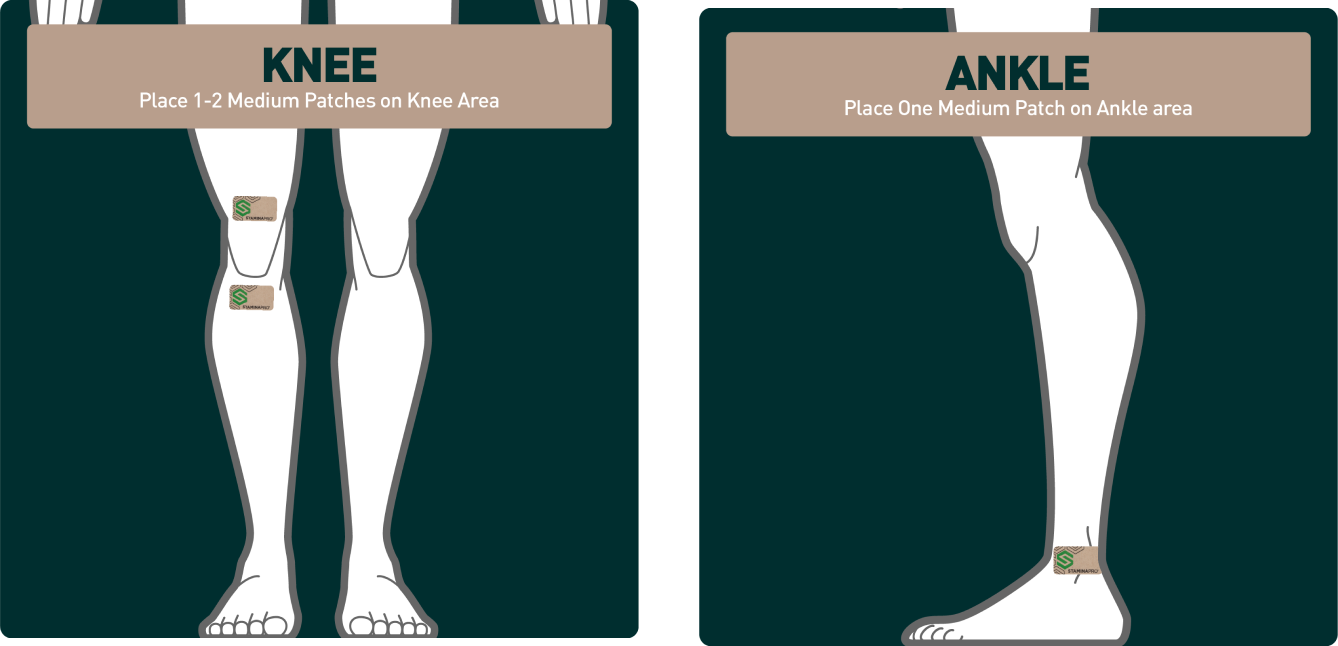 Muscle Fatigue
Muscle Tightness
Muscle Soreness
Strains & Sprains
Bruises & Swelling
Achy Joints
Muscle Cramps
General Pain & Discomfort
No

Chemicals

Faster

Recovery

Better

Recovery
Lasts 24 Hours

100% Natural

Water Resistant
Really helps my knees!

Have trouble with my neck and these patches have helped a lot. The pain is definitely better and will keep using.

I use them on my ankle and knees. Great relief and recovery!

Product was recommended by my fitness instructor. I would normally use kinesiology tape for my knees. But, after using STAMINAPRO, I won't be going back to k tape for my knees. It definitely helped with inflammation and pain. Happy customer.

I have had three knee surgeries, and my knee continues to swell and hurt every time I play tennis or pickleball. I ordered medium-sized patches, and I put one on the top right and one on the bottom left of my left knee cap. I noticed within 15 minutes that the swelling had reduced. My range of motion also improved significantly. The pain doesn't completely go away, but is way more tolerable. I am elated. I will continue to use a knee brace, but am trying to wean myself off of taking two Advil before playing. I ordered the longer strips to try next because I watched a video of someone using them like KT tape for a little added support. Crossing fingers that the tape shape will work even better.

Great relief for sciatic pain!

I am pretty sure they relieve the pain in my neck associated with tense muscles and the relief seems to last a full day.

I was surprised. They actually work!

Great relief for soreness. I have been using patches for 2+ years.