Posted by Admin on Jul 14th 2021
WEAR STAMINAPRO WHERE YOU NEED IT
No matter if you have pulled a muscle, twisted an ankle, feel stiffness, or just feel muscle soreness, STAMINAPRO has you covered.
STAMINAPRO patches have been designed in multiple sizes so you can wear them where you need them most. Don't be afraid of wearing multiple to start your recovery.
Less Downtime. Faster Recovery. Better Performance.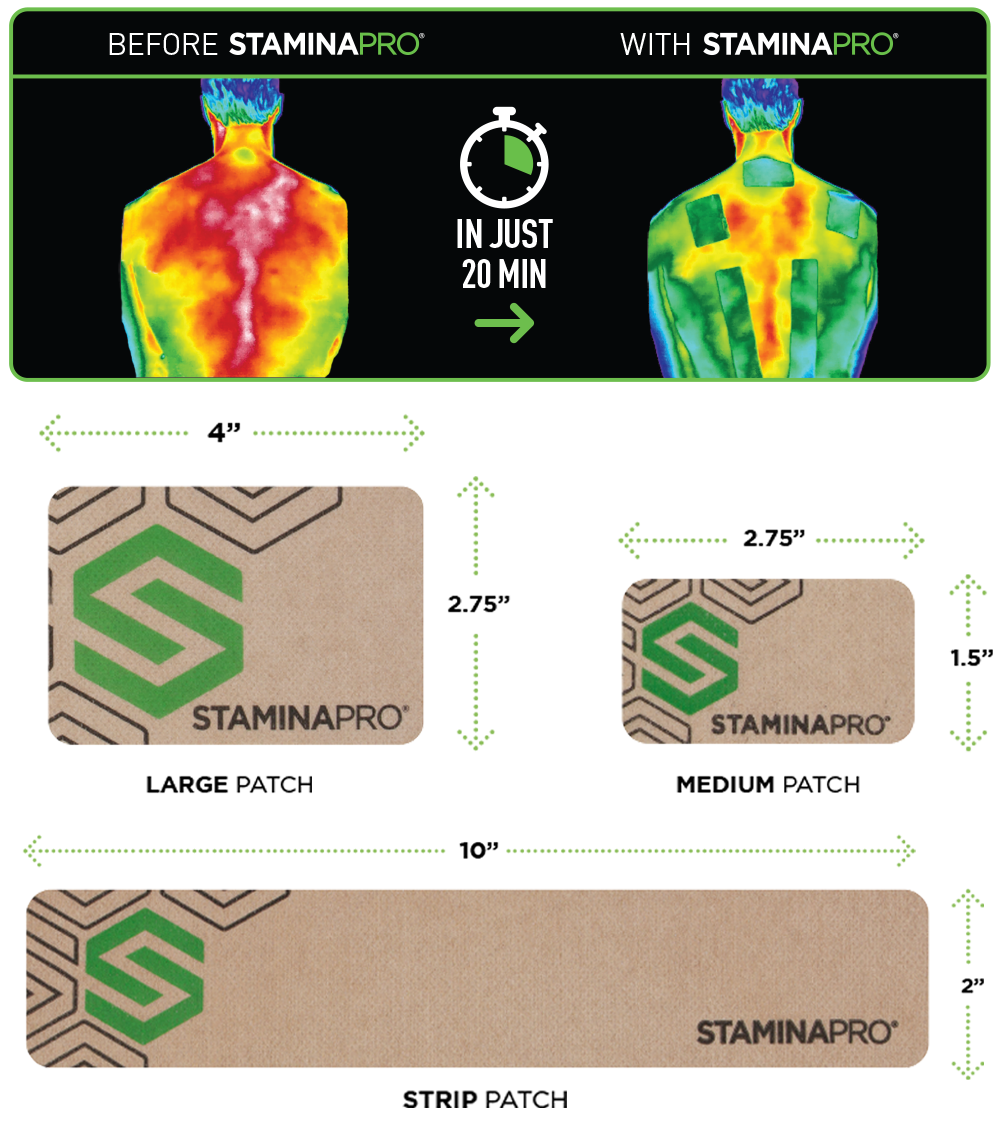 YOUR CUSTOM RECOVERY STARTS NOW
With STAMINAPRO, there is no one-size-fits-all recovery solution. Wear our patches to target any pain and inflammation on your body so you can get stay in the game.
We recommend that you try:
MEDIUM PATCHES for wrists, elbows and ankles
LARGE PATCHES for shoulders, thighs, and mid-to-upper back
STRIP PATCHES for forearms, lower back, and calves
No Drugs. No Chemicals.
Shop STAMINAPRO here.