Posted by Admin on Jul 13th 2021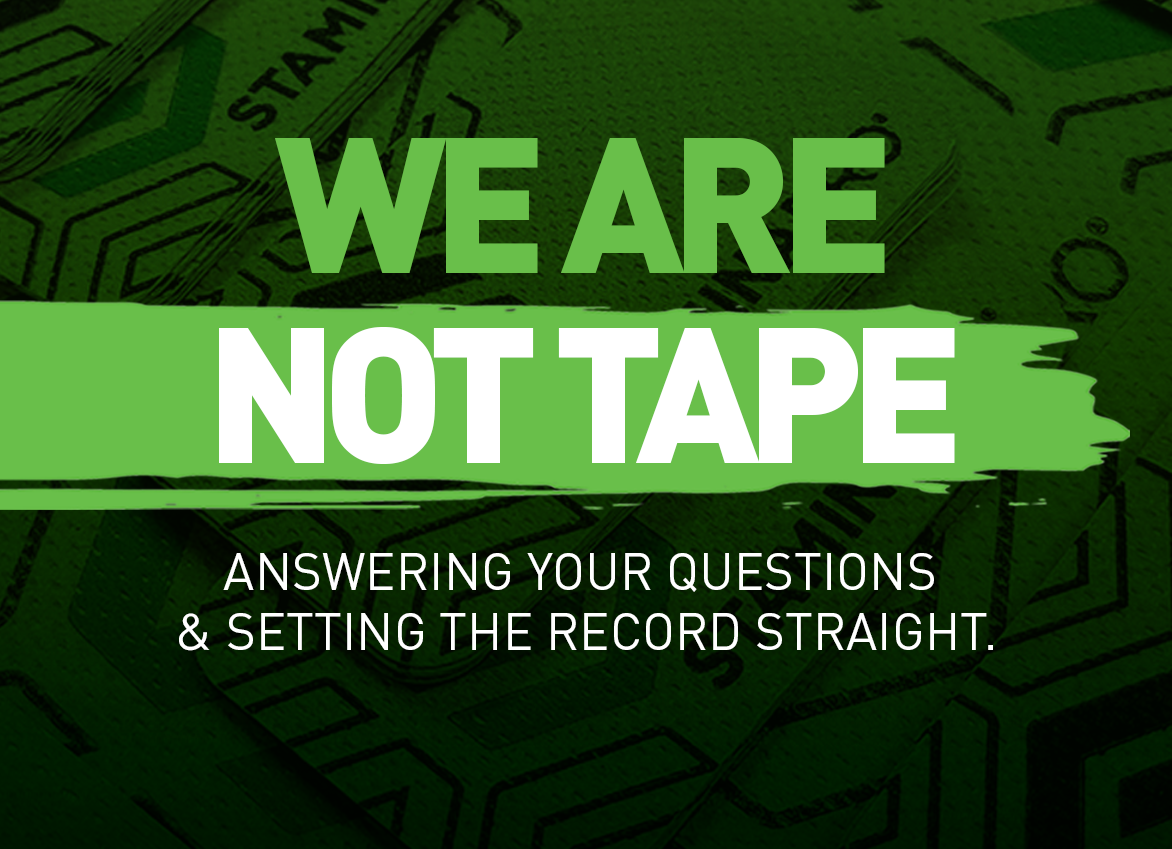 ---
STAMINAPRO continues to be worn by more professional and amateur athletes across almost every sport and activity. With that has come publicity leading comments, articles, and questions about our patches!

STAMINAPRO truly are humbled by the exposure and are happy that athletes all over the world are experiencing the power of our electroceutical patches. However, STAMINAPRO continue's to get labeled as athletic tape or compared to athletic tape.
We're setting the record straight:
We are NOT tape. ❌

SO WHAT ARE WE?

---
STAMINAPRO Vs. Athletic Tape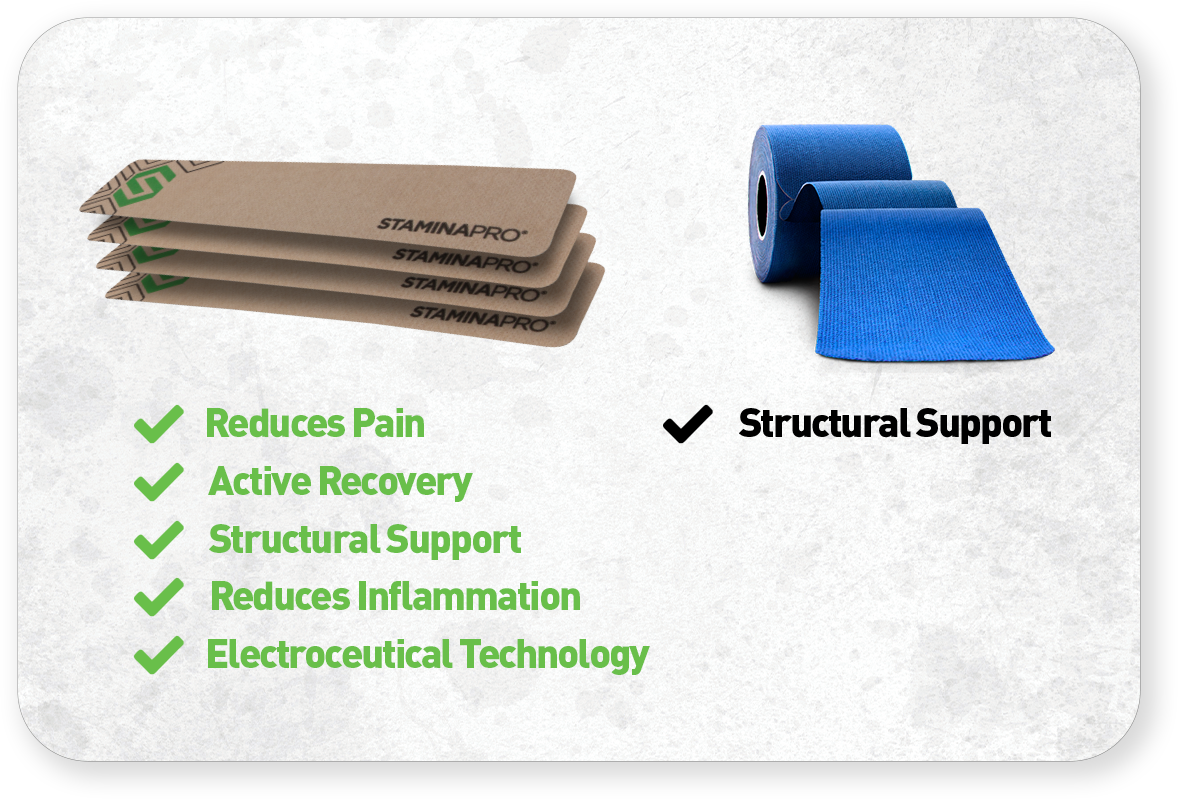 Athletic tape, also known as kinesiology tape, is primarily for providing support and is effective when applied along muscles, tendons, ligaments, and other soft tissue areas.

STAMINAPRO Patches also provide structural support, especially our Strip patches, but that isn't where the "magic" happens..
---
THE EFFECT?
SIGNIFICANT REDUCTION OF PAIN & INFLAMMATION
Each STAMINAPRO patch is imprinted with electrons taken from natural ingredients that have a known anti-inflammatory effect. The patches are made out of a special capacitive material, called Mylar, that holds the charge.

Once the patch is placed onto the skin, the body's energetic field induces the flow of electrons from the patch into the body, known as the Galvanic Skin Response.

They are 100% natural, drug and chemical-free. Our patches contain no active ingredients, only the electron signatures of each.

After an extensive clinical study, we found that our patches not only reduce inflammation but also objectively reduce pain!

So, as you can see, there is so much more to STAMINAPRO than over-the-counter athletic tapes...

We are an ELECTROCEUTICAL PATCH.

Learn more about STAMINAPRO here.