Posted by Admin on Jul 13th 2021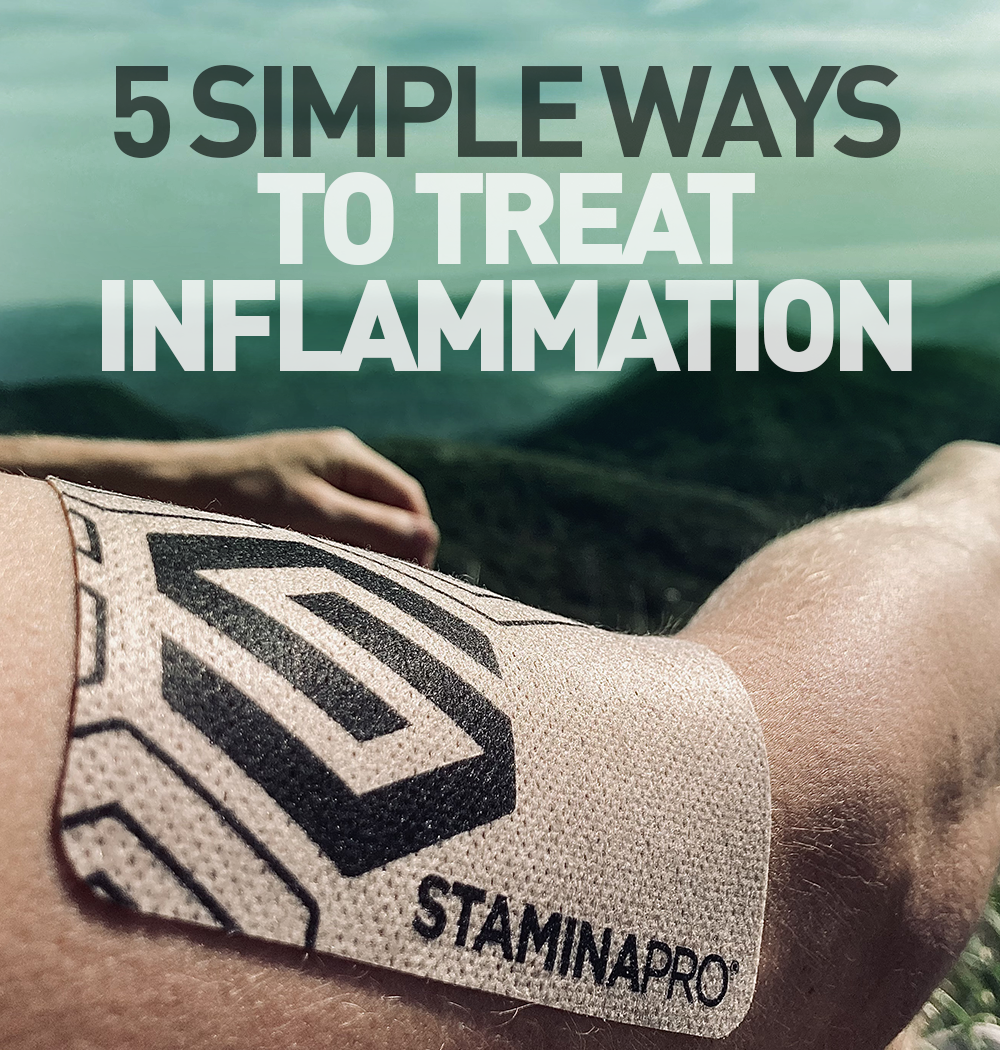 Inflammation is our body's way of fighting against harmful things like infections, injuries, and toxins in an attempt to heal itself.
STAMINAPRO gathered a list of 5 simple ways to help you treat inflammation straight from home!


1. DIET & NUTRITION
Making sure that you're eating enough so your body can repair itself is critical -- this means incorporating both macronutrients and micronutrients into your meals. Think: Plenty of protein sources, fruits, and veggies.


2. HYDRATION
Stay hydrated throughout the day! Dehydration can lead to poor circulation and immune response.


3. REST & REDUCE STRESS
Most people need about 6-8 hours of sleep per night. If you get enough sleep, you help your body experience better overall recovery.


4. COLD THERAPY
Ice and other cold therapies have been used for decades to reduce acute injury inflammation. It is an effective tool to use to reduce swelling, when necessary.


5. WEAR STAMINAPRO
Our favorite! Wearing STAMINAPRO during activity helps target inflammation as it is caused. By reducing inflammation, your body will be able to heal faster resulting in less pain and better performance.

---
LESS INFLAMMATION = FASTER RECOVERY

When we have damaged cells in our body, we produce chemicals that trigger an immune system response. During this process, antibodies, proteins, and increased blood circulation flow to the affected area.

This can last anywhere between a few hours to multiple days in the case of acute inflammation.

Chronic inflammation, on the other hand, happens when this same response lingers, leaving your body in a constant state of alert. Over time, chronic inflammation may start to have a negative impact on your tissues and organs.

Some research even suggests that chronic inflammation could also play a role in a range of conditions, from cancer to asthma.

Less Downtime. Faster Recovery. Better Performance.

Shop Active Recovery here.